MRL Traction Lifts or Motor Room Less Traction lifts are the fastest and most efficient way of moving people and goods around a building. With minimal space required, both inside and outside the shaft, this type of lift is ideal for most building applications.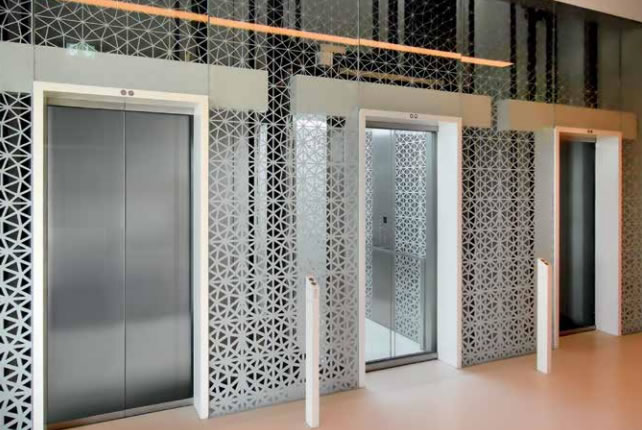 Our range of MRL Traction lifts is highly flexible and we can design these lifts to fit any existing lift shaft or predetermined shaft size.
Due to the high quality of the lift manufacture, the basis of the lift is the same throughout our range, with the higher specification lifts utilising the same base product as the standard range.
This means that whatever lift package from HOISTWAY, you can be assured that the quality will remain the same throughout.
From this starting position, we can offer to add any finish our clients desire, from bespoke lift doors and car finishes to complying with all current EN and BS standards.
We also have the ability to produce bespoke, one off design for special projects, such as the Mary Rose Museum in Portsmouth.

This range of lift has a standard range including; 5 or 375kg, 6 or 450kg, 8 or 630kg, 13 or 1000kg, 17 or 1275kg, 21 or 1600kg, 24 or 1800kg, 26 or 2000kg and 33 persons or 2500kg and run at speeds from 0.5m/s up to 2.0m/s as standard.
We also have a range of heavy duty goods / passenger lifts that range from 3000kg up to 5000kg loads.
PDF Downloads
Please use the links below to download our product brochures. Or Click Here to design your own lift car.