Often customers find the cost of purchasing a new lift installation inhibiting to their project budgets. This is usually because they see no alternative to either a new passenger lift or a standard disabled platform lift. HOISTWAY have developed a lift that is designed to sit nicely between these two products, offering the look and feel of a good quality, high end passenger lift but with a cost that is more likely to suit a tight budget.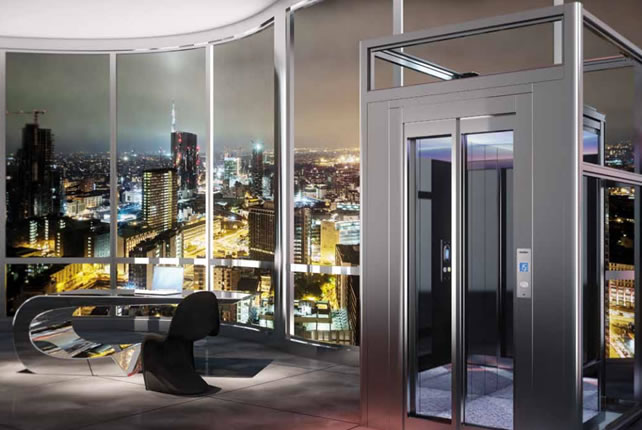 The lift has been designed based on a standard hydraulic lift package but with high end light weight finishes and either standard automatic lift doors or for tighter spaces, a hinge landing door. This design is cost effective, as it is not designed to the European Lift Directive Regulations but to the European Machinery Directive 2006/42/EC and EN81-41. This is the same regulations that a standard Disable Access Platform Lift would conform with and hence the look and feel of a good quality passenger lift, but with the cost of a budget / entry level passenger lift.
We have named this lift the DOMUSLift and with its flexibility in terms of lift shaft space, car size, travel height, pit depth, low headroom, door type and width and the ability to install this within an existing or purpose built blockwork lift shaft, or to have a steel or aluminium shaft designed and produced with the lift package, means that this lift product is the one stop shop for low cost lift solutions.
PDF Downloads
Please use the links below to download our product brochures. Or Click Here to design your own lift car.
Domus Lift - Elevating Your Lifestyle